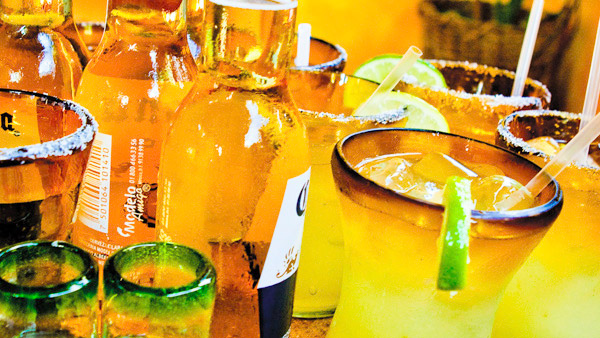 Piña Coladas
What could be better than a cold cerveza on a hot beach, chilling under an umbrella, blue-green waves breaking nearby? Well, a pina colada or a margarita could be better, if more to your liking—especially delivered to your umbrella-side table: cold cocktails in the blissful heat, going down smooth and easy. When you've had one or two, time slows down, and down time begins to feel exactly right. This is what you came for, a carefree hour, an easy day, a week of pleasure.
Party Central
- Club Camaron (329-291-3373), on the beach by the campground, is a tiki bar for ravers: rock n' roll with a surf view.
- Don Pato's and El Tigre Bar (no phone in either), facing each other across the plaza, get wild late and wilder later.
- Escondido (329-291-3613, escondidosayulita.com) a few steps up Gringo Hill from the plaza, is an elegant little wine bar for grown-ups; feels very urbane.
- The Sayulita Public House (329-291-3712), on Calle Pelicanos by the river, has the best beer selection in town, and good pub grub.
Cocktails
The cocktail connoisseurs at Sayulitabeach.com like to down their cold ones at:
- Club Camaron, north Sayulita Beach, a tiki bar for ravers, with a fabulous sunset and surf view
- Don Pato's on the plaza, a hot spot for late night rock n' roll
- Escondido, uphill from the plaza, a chic little wine bar for grown-ups
- Sayulita Public House, great beer selection and fine pub grub
Featured
Sorry, There are no Pages to list