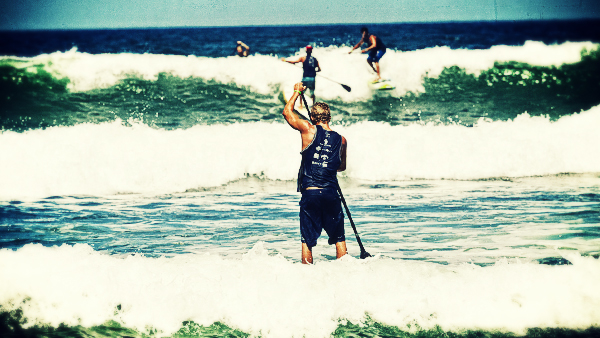 Paddle
In the past couple of years Sayulita has emerged as Mexico's stand-up paddleboarding capitol; naturally, that means that you can come here and rent a board, take a lesson, and get a paddling start on mastering the fastest-growing watersport in the world. There's a reason for this popular surge: it's a great work-out, tremendous fun, and best of all, a healthy, motor-free way to explore the warm, clear waters of our lovely bay, and all the secret coves and gorgeous beaches nearby. Should you want to take it one step further, take a lesson and learn to ride the waves on your paddleboard. It brings a new dimension to the art of surfing.
Related articles: A Stand-Up Paddleboard Primer, Sayulita's Annual Surf and Paddle Fest
Featured
Stand Up Paddle Sayulita

Learn how to paddle board or paddle surf with one of our experienced instructors. Start off with instruction in the privacy of our beautiful gardens before heading to the beach and on the water.