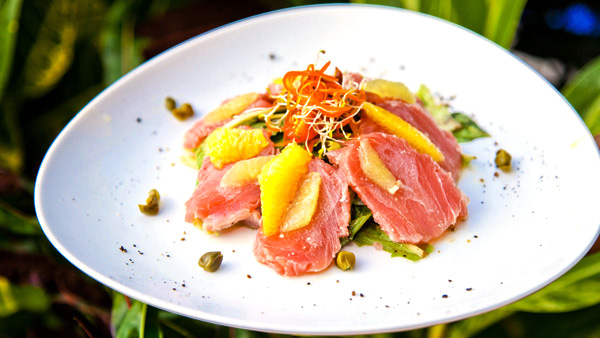 Restaurants
In Sayulita you'll find an inspired variety of restaurant options packed into our small-town streets: taco carts and stands offering the best buck-apiece tacos in the world, Mexican dining rooms at every level from humble to high end. Start with that, and go on—to fish so fresh it swims onto your plate, great burgers and Panini perfection, pastas and falafels and flavorful treasures from around the world. There have never been so many worldly dining options in one small Mexican town as there are in Sayulita today, with several Italian restaurants, at least one French bistro, two Mediterranean-inspired falafel places, a sushi bar (and a sushi take-out/delivery specialist), and a couple of bakeries specializing in European-inspired breads, croissants, pannini, strudel, and other delights. There are also half a dozen places serving or delivering pizzas, of course, and several hamburger specialty joints.
Related article: A Sayulita Original (Don Pedro's)
Featured
Falafel & Friends

Looking for something different? search no more… at Falafel and Friends Yamili and Jordi will surprise you with all that mediterranian taste.

Chocobanana

Hello everybody… when arriving in Sayulita you can't miss us, we are right at the plaza!!! Come enjoy the place that has become an autentic icon of this beautyfull downtown plaza.

Burrito Revolution

The Best Over-Rated Burrito in the Bay. Established since we opened. Sayulita, Nayarit, Mexico HOURS: Wed – Sun noon to 9pm.

Rastaurant Yeikame

For a real mexican variety of excellent popular plates with an unforgetable home made flavour. Crated by Maribel with great care and splendid taste for traditional cuisine.

Cafe El Espresso Sayulita

For a real mexican breackfast or luch, there is no pace like El Espresso. The best location at the heart of town is just the rigth setting for this great experience created by Yessica.