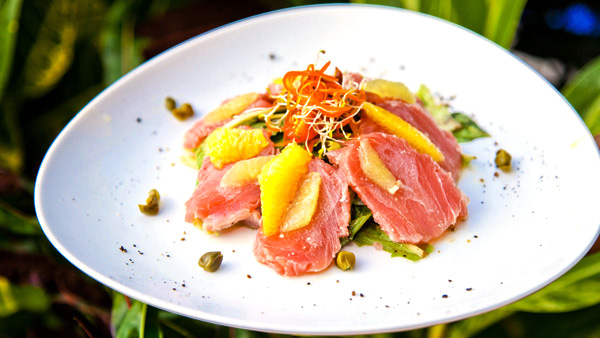 Restaurantes
En Sayulita encontrará un inspiradora variedad de opciones de restaurantes en las pequeñas calles del pueblo: carritos de tacos y puestos ofreciendo los mejores tacos del mundo, cenadurias de todos tipos desde lo más humilde hasta lo más pomposo. Comencemos por ahí, y continuemos, al pescado tan fresco que nada hasta su plato, grandiosas hamburguesas y Paninos prefectos, pastas, falafels y tesoros llenos de sabor de todo el mundo. Nunca hubo tantas opciones de todo el mundo para cenar en un pueblito mexicano. Varios restaurantes italianos, por lo menos un bistro francés, dos lugares de falafels de inspiración mediterránea, una barra de sushi (y un especialista de sushi para llevar), unas cuantas panaderías especializadas en pan artesanal al estilo europeo, croissants, pannini, strudel, y otras delicias. Hay también media docena de pizzerias y varias hamburgueserías.
Artículo relacionado: Original de Sayulita (Don Pedro's)
Featured
Falafel & Friends

Looking for something different? search no more… at Falafel and Friends Yamili and Jordi will surprise you with all that mediterranian taste.

(English) Antonia

Disculpa, pero esta entrada está disponible sólo en English.

La Rustica Sayulita

Wood fire pizza at the heart of Sayulita, just a few steps from main plaza in a relaxed and familliar atmosphere. Great Italian traditional flavour delivered with care and good taste.

Tacos on the Street

The best carne asada and vegetarian tacos arownd, plus Sandrita's very popular desserts. Originally started in La Cruz de Huanacaxtle almost 20 years ago… our familly biz has expanded to Sayulita. Cafe by day, tacos by night.

Chocobanana

Hello everybody… when arriving in Sayulita you can't miss us, we are right at the plaza!!! Come enjoy the place that has become an autentic icon of this beautyfull downtown plaza.