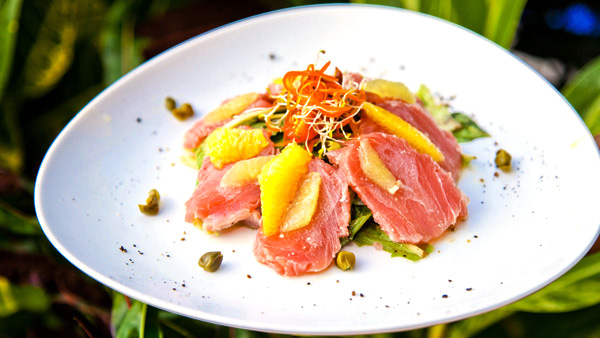 Restaurantes
En Sayulita encontrará un inspiradora variedad de opciones de restaurantes en las pequeñas calles del pueblo: carritos de tacos y puestos ofreciendo los mejores tacos del mundo, cenadurias de todos tipos desde lo más humilde hasta lo más pomposo. Comencemos por ahí, y continuemos, al pescado tan fresco que nada hasta su plato, grandiosas hamburguesas y Paninos prefectos, pastas, falafels y tesoros llenos de sabor de todo el mundo. Nunca hubo tantas opciones de todo el mundo para cenar en un pueblito mexicano. Varios restaurantes italianos, por lo menos un bistro francés, dos lugares de falafels de inspiración mediterránea, una barra de sushi (y un especialista de sushi para llevar), unas cuantas panaderías especializadas en pan artesanal al estilo europeo, croissants, pannini, strudel, y otras delicias. Hay también media docena de pizzerias y varias hamburgueserías.
Artículo relacionado: Original de Sayulita (Don Pedro's)
Featured
Chocobanana

Hello everybody… when arriving in Sayulita you can't miss us, we are right at the plaza!!! Come enjoy the place that has become an autentic icon of this beautyfull downtown plaza.

Rastaurant Yeikame

For a real mexican variety of excellent popular plates with an unforgetable home made flavour. Crated by Maribel with great care and splendid taste for traditional cuisine.

Cafe El Espresso Sayulita

For a real mexican breackfast or luch, there is no pace like El Espresso. The best location at the heart of town is just the rigth setting for this great experience created by Yessica.

Burrito Revolution

The Best Over-Rated Burrito in the Bay. Established since we opened. Sayulita, Nayarit, Mexico HOURS: Wed – Sun noon to 9pm.

Chilly Willys

By far, the most folklore and taste you will find in tipical Sayulita food. Carefully created by Genoveva and Felipe, all fresh seafood and cold beer.